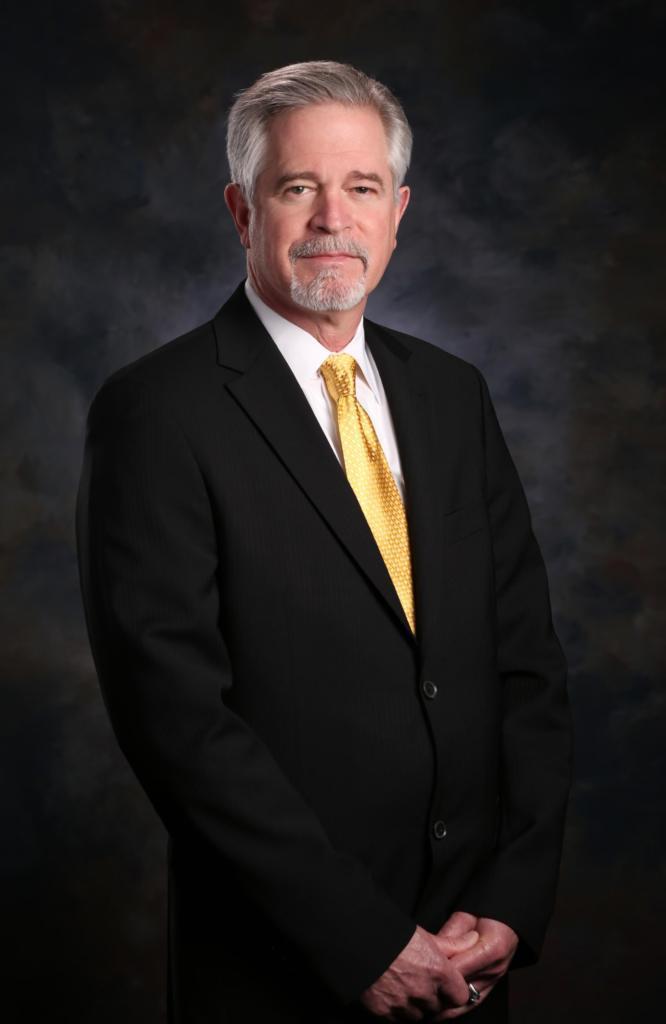 LP Brown, III
Chief Executive Officer
Mr. Brown is the President, Chief Executive Officer and Manager of Shale Energy International, LLC and the Chief Executive Officer of Shale Energy Group, Inc. He has been involved in the evaluation, acquisition, management, development, and divestiture of oil and gas assets for over 30 years. From 1989 to 2011, Mr. Brown served as Chief Executive Officer and President of T&F Oil Company, an independent oil producer with operations from California to the Gulf Coast region. In addition to Mr. Brown growing T&F Oil Company into the 15th largest producer in Louisiana's prolific Monroe District, he demonstrated his business acumen by selling T&F's Lake St. John Field for 15 times the acquisition cost only two years after acquiring it. He has been instrumental in several field discoveries and the acquisition of tens of thousands of acres of mineral leases with numerous producing wells.  Mr. Brown has worked with major oil companies such as Exxon, Chevron, Amoco and numerous, smaller independents.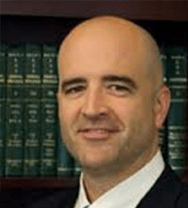 David Schexnaydre
General Counsel
David Schexnaydre joined Shale Energy International in 2011 as General Counsel. Since joining SEI, Mr. Schexnaydre has been heavily involved in business development, negotiating acquisitions and purchases, and contracts for new ventures with partners both domestic and international in origin.
Mr. Schexnaydre also is a founding member of the Schexnaydre Law Firm, which works primarily in the areas of product liability, commercial, insurance, and insurance coverage litigations. In addition, the oil and gas business is a primary focus of Mr. Schexnaydre's law firm and his experience with other companies adds to the Shale Team's overall success.
Mr. Schexnaydre is a founding member of Schexnaydre Law Firm and is licensed to practice law in all Louisiana, Texas, and Mississippi state courts. His practice in the area of Oil and Gas and appointment as General Counsel adds a wealth of experience to the Shale Energy Team.
Mr. Schexnaydre is active in a number of organizations including as a member of the Louisiana Association of Defense Counsel and has experience in many fields of law such as corporate law, insurance law, and products liability. He has tried jury trials to conclusion in both Louisiana and Mississippi and is admitted to practice in the United States District Courts for the Eastern, Middle, and Western Districts of Louisiana, United States District Courts for the Southern District of Mississippi, the United States Fifth Circuit Court of Appeals, and the Supreme Court of the United States. Mr. Schexnaydre holds a Bachelor's Degree in Finance from the University of New Orleans and graduated cum laude from Tulane Law School. While at Tulane, he served his New Orleans community by working at the Juvenile Clinic providing free legal services to low-income juveniles. Additionally, he was inducted into the National Order of the Barristers, an honor that is bestowed upon the top 10 oralists in the graduating law school class. He continues to return to Tulane as a guest lecturer.
Mr. Schexnaydre graduated cum laude from Tulane Law School with a degree in law. He received Honors for the Tulane Moot Court Board and was distinguished as a Top 10 Oralist in his graduating law school class. Mr. Schexnaydre also graduated from the University of New Orleans with a B.S. in Finance.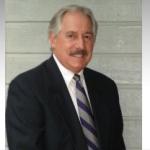 Dr. Donald A. Goddard

Director of Geology
Dr. Goddard joined Shale Energy as Director of Geology in 2011 providing geologic and engineering guidance to the company as it relates to preparing and carrying-out infill drilling projects in mature fields. His achievements include advice regarding the identification of petroleum rich fields and optimizing oil production in mature fields in Louisiana, Texas and South American countries. Dr. Goddard, has been a professor (retired) at Louisiana State University's Center for Energy Studies, Baton Rouge, Louisiana among many other accolades, lends his expert services to our team.
Dr. Goddard is a petroleum geologist with 22 years oil and gas industry experience in exploration and production, 18 years in petroleum research (LSU), accompanied with domestic and international, upstream consulting. Having worked in production and drilling operations, he finds it advantageous to combine geological and engineering reservoir parameters for obtaining reliable and auditable reserve estimates. Participation in research projects in unconventional gas and oil shale reservoirs, enable him to explain what is required for obtaining economic production rates from such plays. Through work in technology transfer, he became knowledgeable about state of the art drilling and production technologies available for successful field development. Applying such expertise in all projects (workovers, production, horizontal drilling), has allowed him to focus on a multidisciplinary approach to finding and developing oil and gas resources. Dr. Goddard's goal is to help his employee/clients achieve high economic returns from their producing properties.
Stephen P. Freeman


Engineering Consultant

Steve Freeman joined SEI as an Engineering in 2015. As the owner of SPF Consulting, LLC, Mandeville, Mr. Freeman has decades of experience and is a seasoned professional in the oil and gas industry.  He is highly knowledgeable and experienced in production, completions, workovers, equipment and operations in Louisiana, Texas and other Gulf south states. He has contributed to many projects to offer sound advice regarding reserve reports, AFE's and for creating project plan budgets.  Mr. Freeman has been instrumental in reviewing well and production histories and making recommendations to optimize and increase daily production. In addition, Mr. Freeman performs property evaluations for potential acquisitions in the Permian Basin, Eagleford Shale and Southeast Louisiana to determine feasibility and economic viability using the PHDWin program, which is paramount to the success of these acquisitions and divestitures.

Mr. Freeman began his career with Chevron USA, for which he served in diverse roles as Production Engineer, Reservoir Engineer, Drilling Representative, and Workover Representative, responsible for optimizing production in mature onshore fields in Louisiana and Texas, and planning and supervising drilling, completion, and well workover operations primarily in the Bay Marchand Field. In the ensuing years, he has overseen or coordinated well work operations in Vermilion 16 Field, West Delta 17 Field, West Cameron, East Cameron, High Island, South Timbalier, Grand Bay Field, and Breton Sound areas, having served as Sr. Production Engineer with Saratoga Resources/Harvest Oil & Gas, Covington, and ThreeRivers Oil & Gas, Mandeville; Production Engineer with Matrix Oil & Gas Inc., Covington, and Forest OilCorp., Metairie; Project Engineer with Preeminent Energy Services, Lafayette, LA; and Area OperationsEngineer with Denbury Resources Inc., Covington. Mr. Freeman holds his BS in Petroleum Engineering (BSPE) from the University of Southwestern Louisiana, Lafayette, and he is past chairman of the American Petroleum Institute, Delta Chapter. From 2008 to 2015, he served as chairman of the API Delta Chapter Golf Tournament.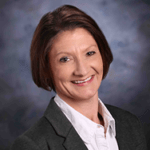 Nylea Cooper
Vice President of Business Affairs
Ms. Cooper brings two decades of management experience to the Shale team. She manages the day to day business, spanning across all of Shale's entities, to support oil and gas operations as well as business development. Ms. Cooper's ability to analyze competing needs and improve policies maximizes output and expands the financial well-being of the company. Ms. Cooper played a vital role in transitioning our primary assets in Louisiana to the Permian Basin and the South Texas Eagle Ford Shale. She was instrumental in Shale Energy being approved as a Department of Defense preferred contractor, strategically placing the company in a position for expansion.  She fervently researches oil field and industry data with a purpose of professional and business growth.
On an operational level, she is a liaison on projects to be completed at well sites, daily oilfield activity, vendor relations and oil production – adhering to the Louisiana Office of Conservation and the Texas Railroad Commission's requirements. Ms. Cooper played an important role in increasing the SEI daily production ten-fold. In addition, she monitors the activities of personnel in the oilfield and in the office, applying her strong organizational, technical, and interpersonal skills to keep Shale's multiple projects successfully on target.
Ms. Cooper works along with the executive team to expand the company's presence, always looking for opportunities for improving communication between all parties within and outside the company. Her resourceful approach with staff and partners makes her an invaluable asset to Shale Energy International.
Ms. Cooper holds a B.A. in Organizational Communication and graduated cum laude from Tulane University. She has worked in both the public and private sectors including recruiting, higher education, and technical support.
Ms. Cooper maintains memberships in the Women in Oil and Gas Association (WOGA), American Association of Drilling Enineers (AADE) and the American Association of Professional Landmen.
Jan Breaux
Senior Production Analyst
Ms. Breaux has spent her entire career involved in production and operations in the oil and gas industry.  With more than two decades of experience focused on expert analysis of well production throughout the Gulf of Mexico and beyond, Ms. Breaux reviews and monitors daily well production to ensure accuracy and maximum efficiency, which is key to operational success. Her responsibilities include monthly production reports for all areas of operations. Ms. Breaux is the first line of communication between the field personnel, engineers and project managers. Along with Ms. Cooper in Business Development, Ms. Breaux ensures that every detail of the work performed in the field is translated into clear and reliable documentation that allows the engineering team to work at maximal efficiency.
For over a decade Ms. Breaux worked as an Engineering Tech and Lease Analyst with Louisiana Land & Exploration through its merger with Burlington Resources, and later, as Reservoir Technical Assistant with ExxonMobil until its relocation.  She has also worked as Operations Technical Assistant with Virgin Oil Company and as Production Analyst with Upstream Exploration (formerly Century Exploration New Orleans) before joining SEI Operating.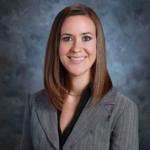 Mandy Jennings
Human Resources Specialist
Ms. Jennings joined SEI Operating in 2015 and serves as Human Resources Specialist.  She has 12 years of diverse human resources experience that spans over public service, mid-size business, and professional staffing companies.  Ms. Jennings is the point person for recruiting, screening, and assessing perspective employees and follows the company model of "getting the right people on the bus".  She assists with performance management of employees and is instrumental in on-going employee relations. Ms. Jennings is responsible for all facets of compliance reporting and payroll and lends support to the accounting department.
When stationed in Norfolk, VA, Ms. Jennings worked with the Family Readiness Group at the USS Nassau overseeing and tracking finances, assisting with monthly briefs, and coordinating monthly activities for the families of deployed military members. Ms. Jennings brings a positive attitude to every situation and truly enjoys meeting new people and introducing them to SEI Operating.
Chase Erickson
Govt. Contract Liaison
Mr. Erickson began at Shale International as an intern in 2015 and now works directly with the VP and CEO on various projects.  Applying his talent, hard work ethic, and eagerness to learn, Mr. Erickson has risen to holding responsibilities as a government contract liaison, working extensively with data analysis, research, and tech support to assist in projects dealing with federal contracting.  For two years prior to joining the Shale team, Mr. Erickson served as Assistant Manager at a local business running day-to-day activities, finances, and promotional campaigns as well as interacting with customers on a daily basis.
While in high school, he was an AP Scholar with Distinction and Student Body Vice President at Mandeville High School as well as Junior Counselor at Louisiana Boys State.  Mr. Erickson was selected from Boys State to be one of two representatives for Louisiana in Washington D.C. as a Delegate to the American Legion Boys Nation.  He also received honors for Best House Bill at the Louisiana Youth Legislature for his legislation to renovate old Charity Hospital and turn it into a statewide, self-sustainable shelter for the homeless.  In the fall of 2018, Mr. Erickson will be taking time to do an internship in Nepal to pursue his interest in international studies while continuing to work for Shale International.
Dylan Bischoff
Land & Acquisition Liaison
Mr. Bischoff is an intern at Shale International who works directly with the Vice President and CEO and assists in conducting research and analysis to help determine viability of future oil and gas well acquisitions and other strategic projects.  Applying his aptitude for technical data, hard work ethic  and enthusiasm to learn, Mr. Bischoff works extensively with data analysis and research using various databases to compile and summarize information on wells, leases, and geography for review and consideration. His ability to summarize information, including detailed mapping, has helped to create a catalogue of assets for the company. In addition, he provides technical and software support to the home office.
While an honor student at Mandeville High School, Mr. Bischoff played goalie on varsity soccer and club soccer teams. He also participated in Skipper Buddies, a club to assist children with special needs, and Youth in Government. Mr. Biscoff will be studying engineering at the University of Alabama at Birmingham in the Fall of 2018. He looks forward to continuing his work at Shale during school holidays and vacations.